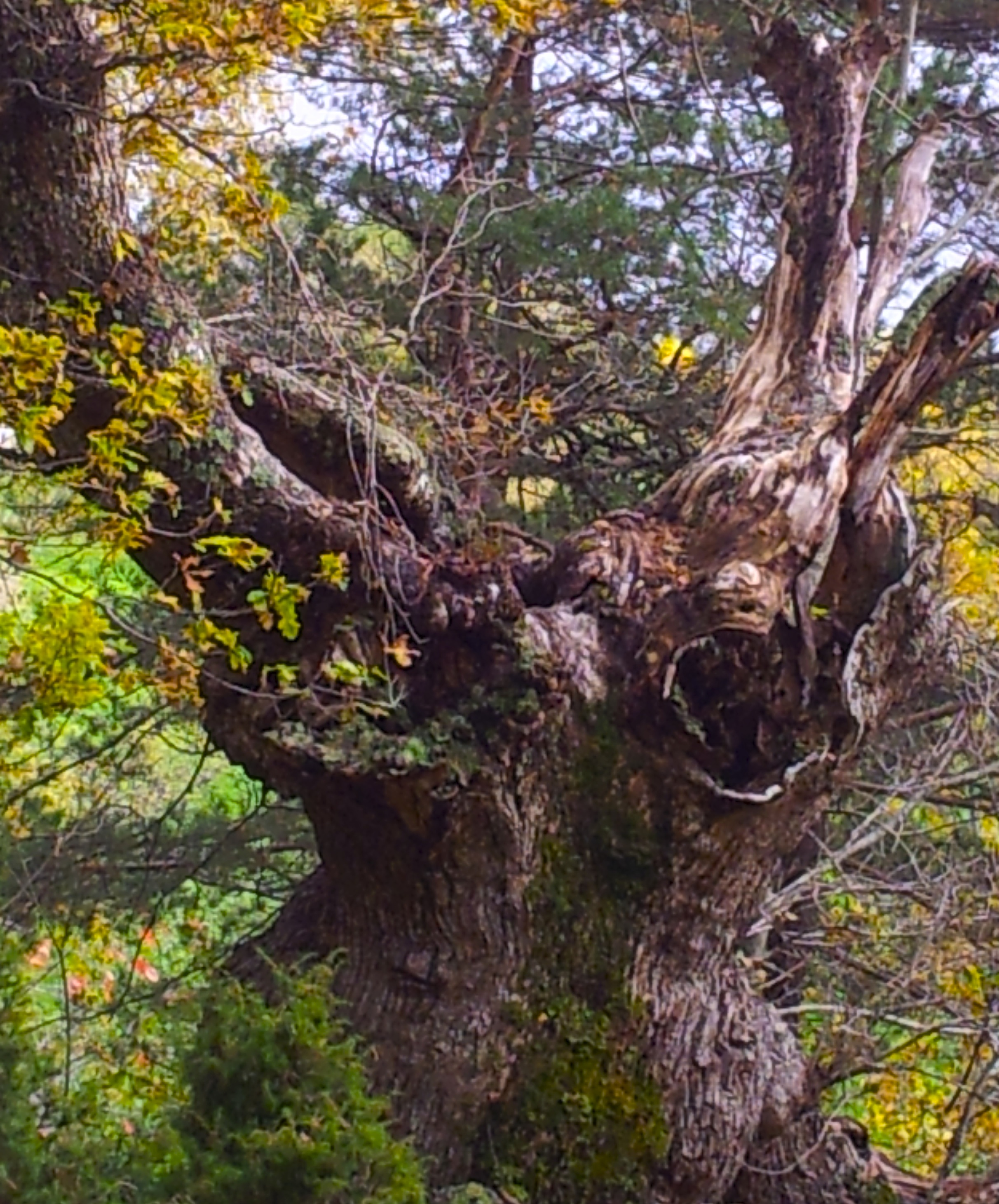 Pilgrim amongst Sculptures of Nature
Categories: Uncategorized
Pine forest with a soul
The pine barrens from my childhood villige … for me is connected to mysticism. It was early autumns on Saturdays. We (Mum!) made lunch pack with warm chocolate in a thermos bottle. The adults brought with them coffee … it smelled deliciously but tasted horrible! It did not look like much berries, though…. . rather sparse. But when I sit down and look underneath the green shiny lingon leaves, I find cluster with plenty of these delicious dark red berries 'tyttebaer'. The colour play between the leaves and the berries… the reindeer moss and the pine trunks…  is still with me… I got like a lunch pack for the life's journey. What a treasure! And what a lovely evening … coming home to make 'trollkrem' (dessert with mountain cranberries, eggwhites and sugar)… silently listening to the 'Children's hour' from the radio… What a richness…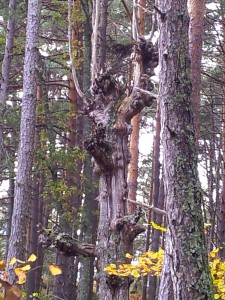 A good while
is the time
you spent well
The time you spent on
thinking
and put words
to the thoughts
together with friends
or alone
Thoughts about life
well lived
and life tomorrow
Take time
for quality whiles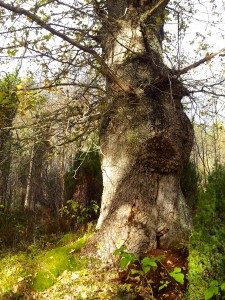 Knowledge og life
Art of living
is to ask
the important
questions
of life
And accept
thar some
questions
don't come with
an answer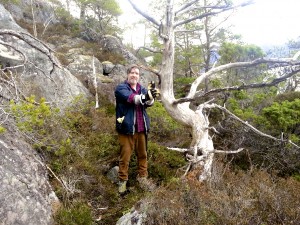 In wondering and expectation
we start
wandering
Thouhts come
whilst walking
In everu step
lie big
mysteries hidden
the goal is
new wondering
at new wandering

The forest at the pilgrim path will give experiences to remember! Different trees, the woodland floor varies from rather stony terrain ….soft moss carpet to a ground with less plants, especially where the needle trees with more shadows …. You'll find yourself surrounded by different kinds of warm demanding leaf trees, and the old fur trees are just exquisitePlease, come and see for yourself and experience nature from the Big Creator… Blessing for body and soul…the gift of being part of the nature and all it's healing powers…
The first Pilgrimage Balestrand:
Olsokday July 29th 2014
Please, mark the days 28.-31. July… to take part in the whole arrangement
More information soon.
Follow the updated information on the home page www.detgylnehus.no
Every new addition to 'Pilgrimage news' blogg will be announced via my Facebook profile: Bjørg Frøisok Bjøberg.
Please contact me if you want any further information.
Mob.: 0047 91562842
e-mail: bjoergfb@online.no
I will also invite you to be my friend on Facebook …
I geometrien lærte vi om trekantar og firkantar, kuleform og kjegleform. Desse var enkle å finne ut av. Så var det den meir avanserte formen: mangekantar, dei var ikkje greie!…. I nåleskogen har vi gran og furu. Grana er den enkle. Men furua derimot… berre høyr dette sitatet: 'Inntil førti meter høy nåletre; kronen til å begynne med kjegleformet med kransstilte grener, senere mangeformet; i lavlandet blir kronen avrundet, uregelmessig og med grove grener…'
Furua er interessant og spennande! Ho går ikkje etter faste reglar for vekst! Ho snor seg og snur seg etter ver og veksttilhøve. Og så duftar det så godt i furuskogen
Det vanligste byggematerialet for norske stavkirker var furu. Til grunnkonstruksjonen i stavkirkene benyttet man malmfuru som har hatt sein (tett) vekst og derfor har stor malmandel (andelkjerneved). Slike furutrær fantes først og fremst i høyereliggende strøk. Malmfuru er naturlig impregnert og meget varig, selv på værutsatte steder. Slikt trevirke ble derfor foretrukket til utsatte deler som staver, sviller, takspon og veggplanker (tiler).
This post is also available in: Norwegian