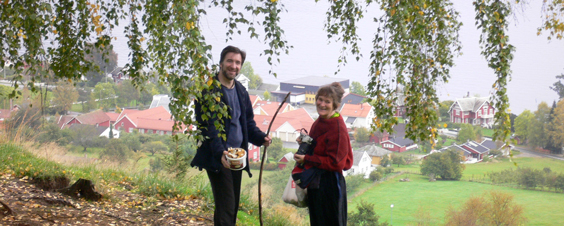 Bjørg and Arthur, the two first pilgrims in Balestrand in modern time in 2004
Balestrand will be the future pilgrimage destination!

The mountains that surround the beautiful fjord, is in itself a pilgrimage. The distinctive nature is a God given gift to the busy modern person, of all ages and from every corner of the globe. This nature's own Cathedral is the place to unite soul and thoughts for busy people of today. The nature in interaction with man-made monument is the main ingredient of Pilgrimage Balestrand. In 2012 we shared our ideas and our vision of a spiritual wandering with others, and by now, in Nov. 2013, we have a realistic hope of a first pilgrimage arrangement in July 2014. We are on the path…. to Kvamsøy!
This post is also available in: Norwegian