Inner strength
Categories: Uncategorized
Move mountains
The help of sherpas would have been great here!
Parts of the path have been callenging, indeed; some places the only possible trasee has been too steep to climb! I thought to myself; I had read about sherpas in ta neighbour village; If we only could have got them here. So I  thought loudly, and Jørgen got a glint in his eye and a smile on his cheeks……did not say anything……..
Next time I went for a 'pilgrimage wandering' on the path, I became quite emotional; There was the stone stairs… and another one with solid steps to take you up to the top……
Oh, that magical man… with his helpers! Now also a sherpa! No problem! Here they are, four strong and cunning lads: Jørgen, Erik, Arthur and Yngvar, who in each their way do a great contribution for the PATH! They saw trees, clear away the branches, tidy up and find good bends to make it better for the foot to tread….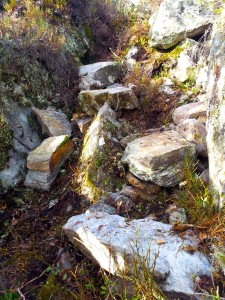 Inner strength
If you have
ice in your belly
fire in your heart
an aware eye
and sharp sight
If you also have got
clear mind
a fluent toungue
and reward yourself
some quietness for thinking
Then you can
move the mountain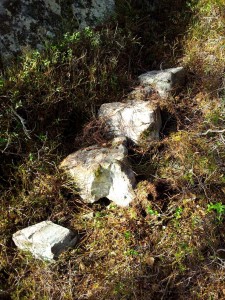 With every great work
you have to start small
If you'll climb a ladder
you first enter
the lowest step
:::::
Click  'Open me' then you'll fint the 'Programme for The first Pilgrimage in Balestrand…
Program
28th July: Arrival in Balestrand
In the evening: An assembling meeting with information, film and some coffee/tea and cakes
29th July
Pilgrimage to Kvamsøy
Pilgrim Service in Kvamsøy medieval church
Unveiling the sculpture 'Worry tree''…signing of the Worry Tree chapel
30th July
Pilgrimage to Tjugatoten mountain 1098 m
Alternative for those who want an easier route
31.juli:
Leaving Balestrand … or stay some more days on your own!
This post is also available in: Norwegian