What if…..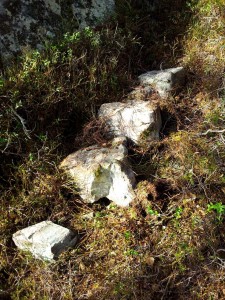 What if all the leaders of the world joined us in the Pilgrimage to Kvamsøy island in Balestrand on St. Olav's Day? That would be sensational! Till now no statesmen are inlisted….
But what if you came! May be you will consider a tour to Sonefjord area and Balestrand that day and join us in the pilgrimage.
We hope for a sunny day…. we have had enough of rain so far this spring and summer…! However… we will be given good and suitable weather this day. Last year's pilgrimage was sunny! Whereever the sun will shine, we guarantee that we will do our very best to make a memorable day.  The very top of the experience is the rich nature! The stones on the path lie there ready for your foot to tread. The giant trees form the right surroundings for the path and the fjord makes one reflect over the wonder of the universe. After a 120 metre boat ride to the Kvamsøy island we enter the most special church there is: The medieval stone church dated back to 1180. In this 'cathedral' there will be a Pilgrimage service with much music and the top is Eyolf singing gregorian songs. Thereafter a ceremony at the Worry tree.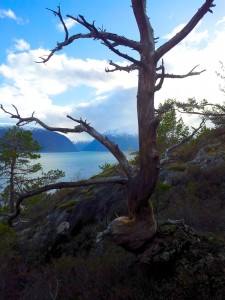 Next Pilgrimage News will come with detailed programme for the day.. Just a word in the end:
You are unique
only you
are you
Without you
the space will be empty
We have all
got our place
in the big room.